It is most likely hidden. To bring the icon back follow these steps:
Step 1: Click on the puzzle icon at the right top corner.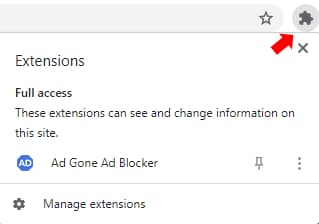 Step 2: Click on the pin symbol next to AdGone to pin it to browser tool bar.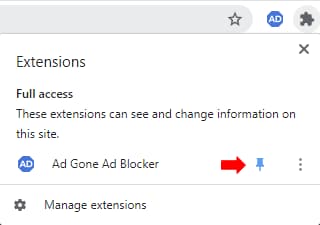 If above steps are not resolving the issue, please try to reinstall AdGone Ad Blocker by following this link.